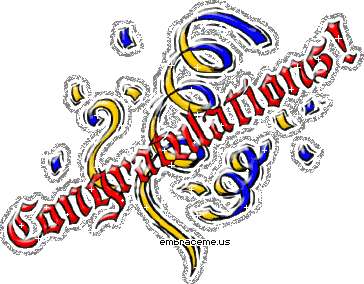 I want to thank you for all your entries. I love reading your answers. They were all wonderful entries. Linda Ebright of Lizzie Kate was the most popular designer, following by Michelle of Heaven and Earth Designs. Today I wrote the names on a piece of paper, (well, 4 pages I wrote big), cut and fold the names, and put almost 300 entries in a shopping bag. I shook it a few minutes and picked a name.
The winner is.....
Her post was: "who would I like to sit & stitch with.It's a tie between Joan Elliott , Brooke Nolan & Tonia Pappan Oakhaven designs.These designers are wonderful & very easy to talk to. There designs are wonderful to stitch one"
Congratulations Rhonda!
I will be having another giveaway next month for my birthday! Be on the lookout for that in a few weeks!